Taiko classes
Learn the art of taiko
Introduction to Taiko Class
For those wishing to pursue more in-depth training in taiko than is offered in our half-day general interest workshops, Oto-Wa Taiko offers an Introduction to taiko course. During the course, you will learn basic taiko techniques and practice them on drills, patterns and simple songs.
Recreational Taiko Classes
Oto-Wa Taiko also offers Fall, Winter, and Spring recreational Taiko courses. These courses are ideal for those wishing to practice basic Taiko techniques and other skills similar to the "Introduction to Taiko" class, but at a progressively more advanced level.
Upcoming classes
If you are interested in registering for upcoming classes or receiving an email notification about future classes, please email us at: otowataiko@gmail.com.
Bachi 🥁
We will have bachi (drum sticks) for you to purchase at nominal cost of $20/pair, if you do not already have a pair.
Location 📍
Tom Brown Arena (upstairs), 141 Bayview Road, Ottawa.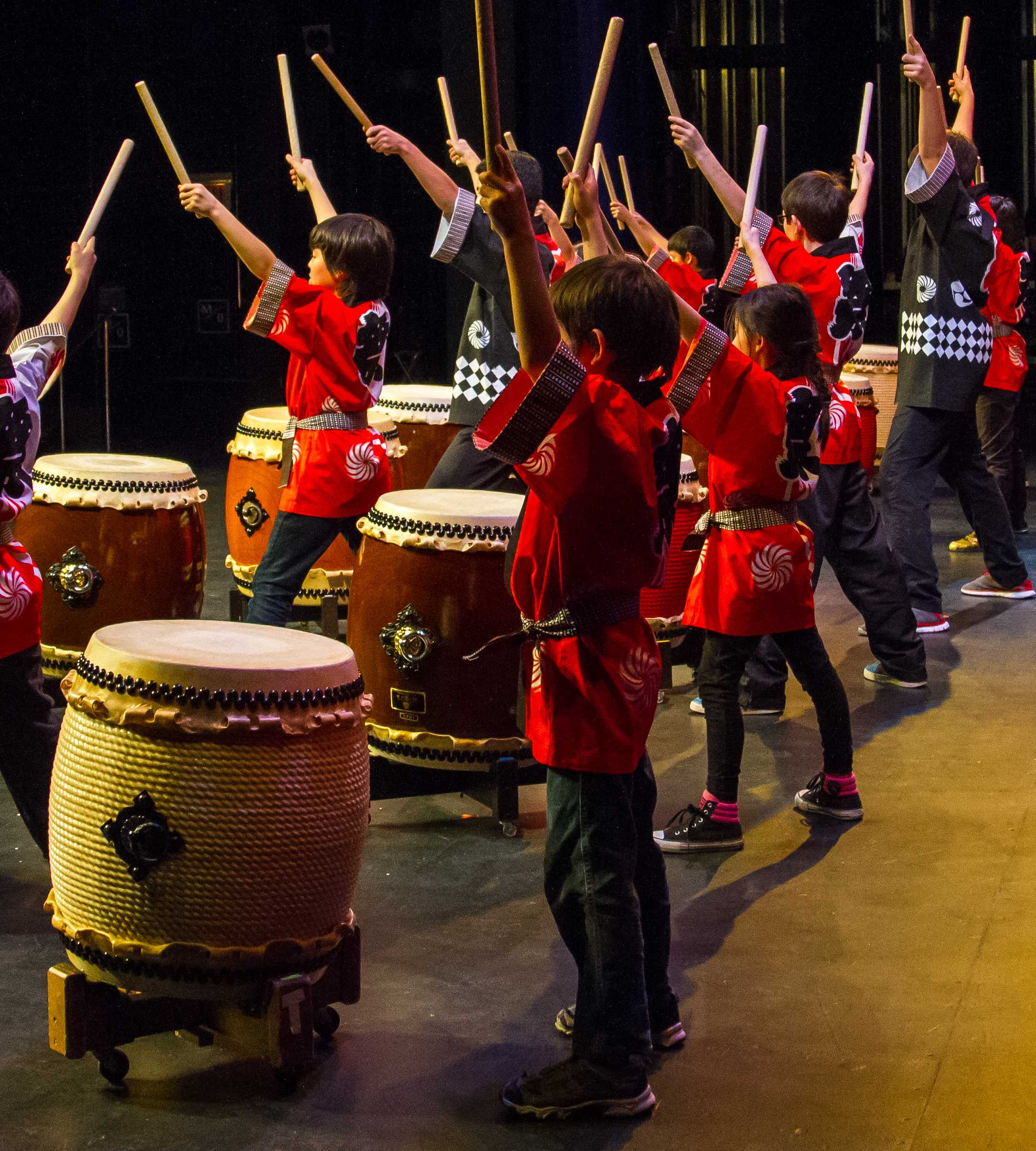 Dagaku
Dagaku, a children's taiko group, was founded by Oto-Wa members in 2006 to foster taiko and Japanese cultural activities among children and youth in the National Capital Region. The group meets once a week to practice taiko during the school year and often performs with Oto-Wa Taiko in various Japanese community events.