Taiko workshops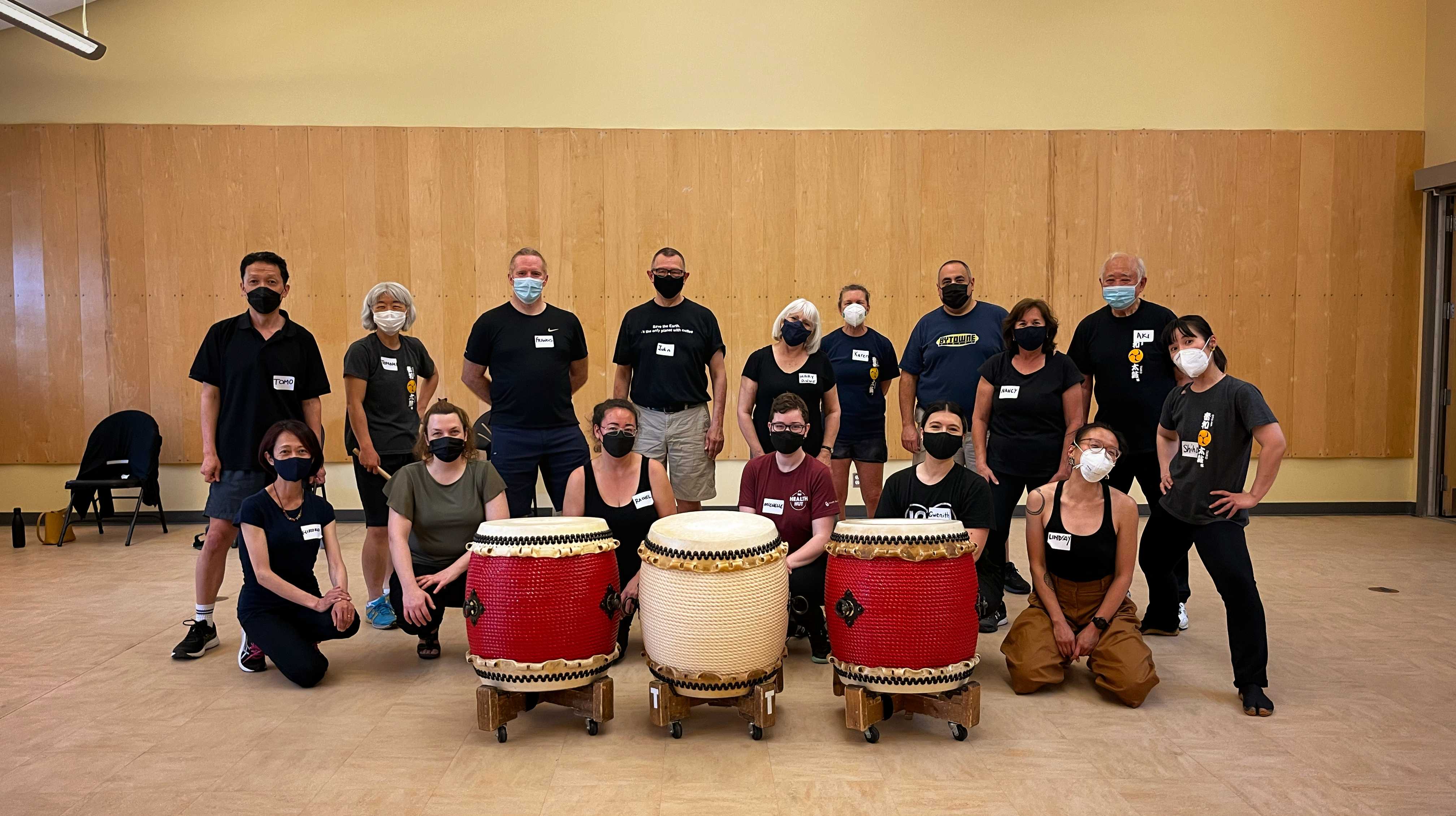 Explore the art of taiko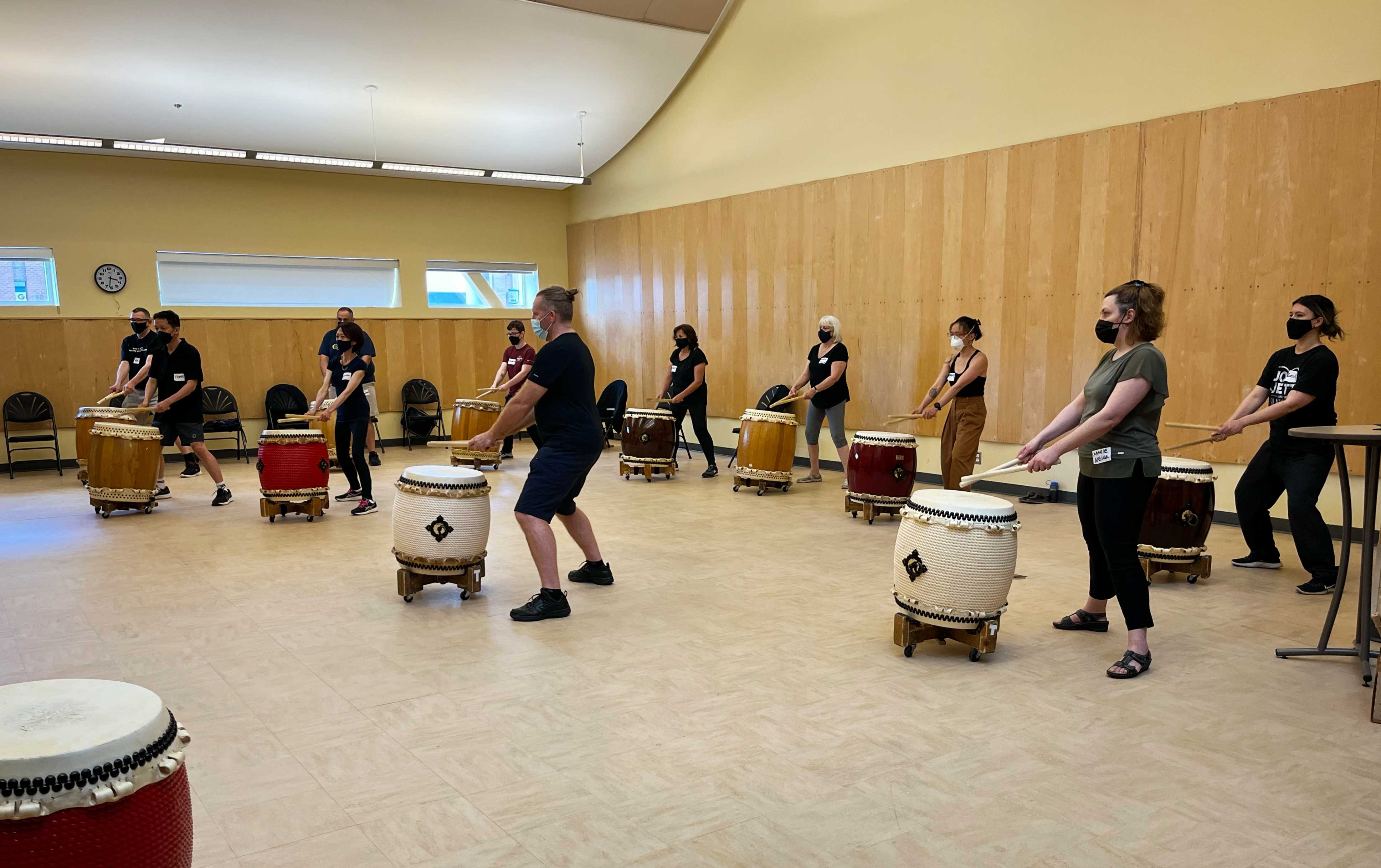 Oto-Wa Taiko conducts general interest taiko workshops to give you a chance to experience first-hand the power of Japanese drumming. During the 2-hour workshop, you will learn basic taiko playing techniques and practice simple rhythms through various activities. Above all, you will have a lot of fun!
Upcoming workshops
If you are interested in registering for an upcoming workshop or receiving an email notification about future workshops, please email us at otowataiko@gmail.com.
Eligibility 📝
The workshop is open to everyone 7 years or older. Adult accompaniment required for children between the ages of 7 and 12.
Location 📍
Shenkman Arts Centre, 245 Centrum Boulevard, Ottawa.
Health & Safety 😷
We ask participants to wear masks during the workshop.